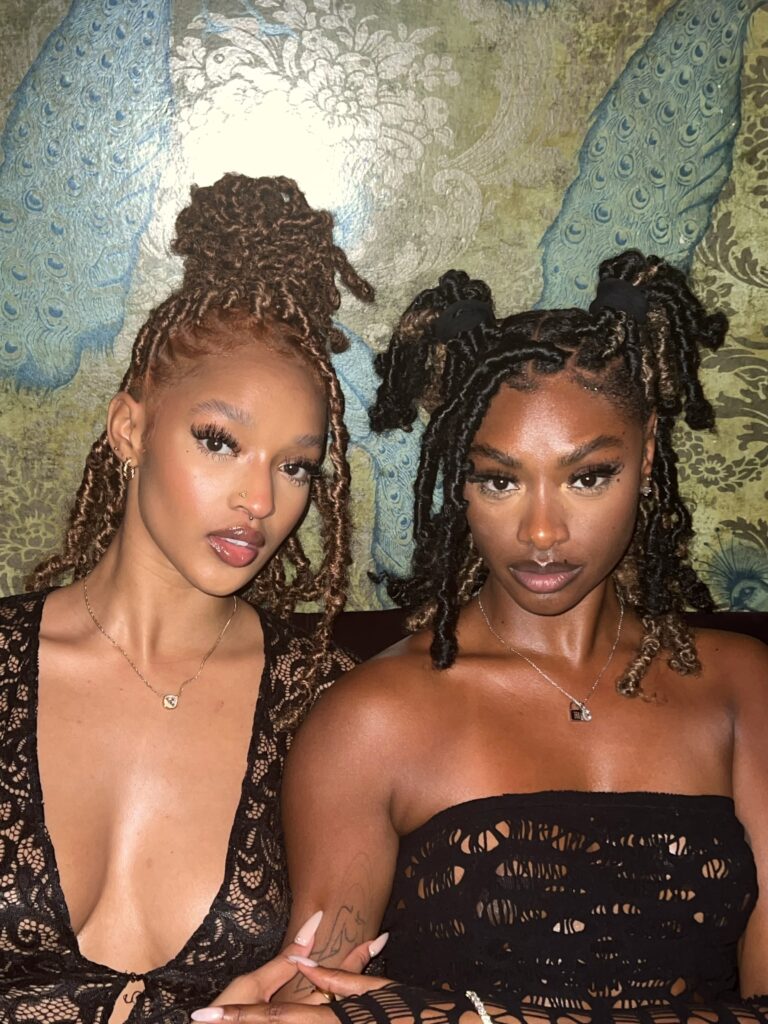 House Of 73 is a creative collective run by Manna Jureidini-McLeod & Leah Alexxanderr-Caine.
The London-born duo formed the House after learning there's strength in numbers. Individually these ladies have many-sided passions and expertise, Manna, as founder of skincare company Dr.Bird Co., singer-songwriter, interior design enthusiast & Leah as founder of Lee Estelle studio, visual artist & designer. With parallel shared interests & the same comfort in dance & music as an outlet Manna & Leah decided to add DJ to the list of things they do. After one too many nights of complaining about the music they heard whilst out partying, they knew they had to learn to play in order to create the vibe they knew was missing.
Between the fact that they each share more than 10 years of experience in the fashion industry, have each created a healthy social media presence through beauty & lifestyle content creation, were raised very similarly & love music the same way – branching out as a DJ duo made perfect sense. Being raised in the UK by a Caribbean family, spending time between North-West London, the countryside, and Jamaica, Manna's love for music spreads far and wide between many genres, well-influenced by Jamaican culture, her grandparents love for slow jams, her parents love for rap, funk & dance, growing up in the early 00's listening to the likes of The Neptunes, Sean Paul & Missy Elliot as well as British pop, house and rhythm and soul especially, it was inevitable that DJing was a skill she was destined to learn. Similarly Leah's love for music stemmed at a young age being raised in a Caribbean household in east london that was rarely ever quiet. Sundays were spent listening to reggae,dance & jazz music & the rest of the week being immersed by dancehall & hip hop. Leah also knew from being around so many musically inclined people that she would soon need to find a music related outlet so DJing has provided the perfect opportunity.
Taught and encouraged by Shay Biz & Lou Phelps over the summer of 2021, the duo began to play outside no less than 4 months after their first lesson at The BVLGARI, multiple Soho Houses locations, for L'ORÉAL, Tiffany & Co., Apple, St Tropez and other high-profile clients.The pair have a passion for sweet sounds but especially dancehall, afro-house & Brazilian funk.