Over 650 people and businesses have come to 4AM for their event production, talent booking, and music curation needs. Read their reviews to learn about their experiences working with our team.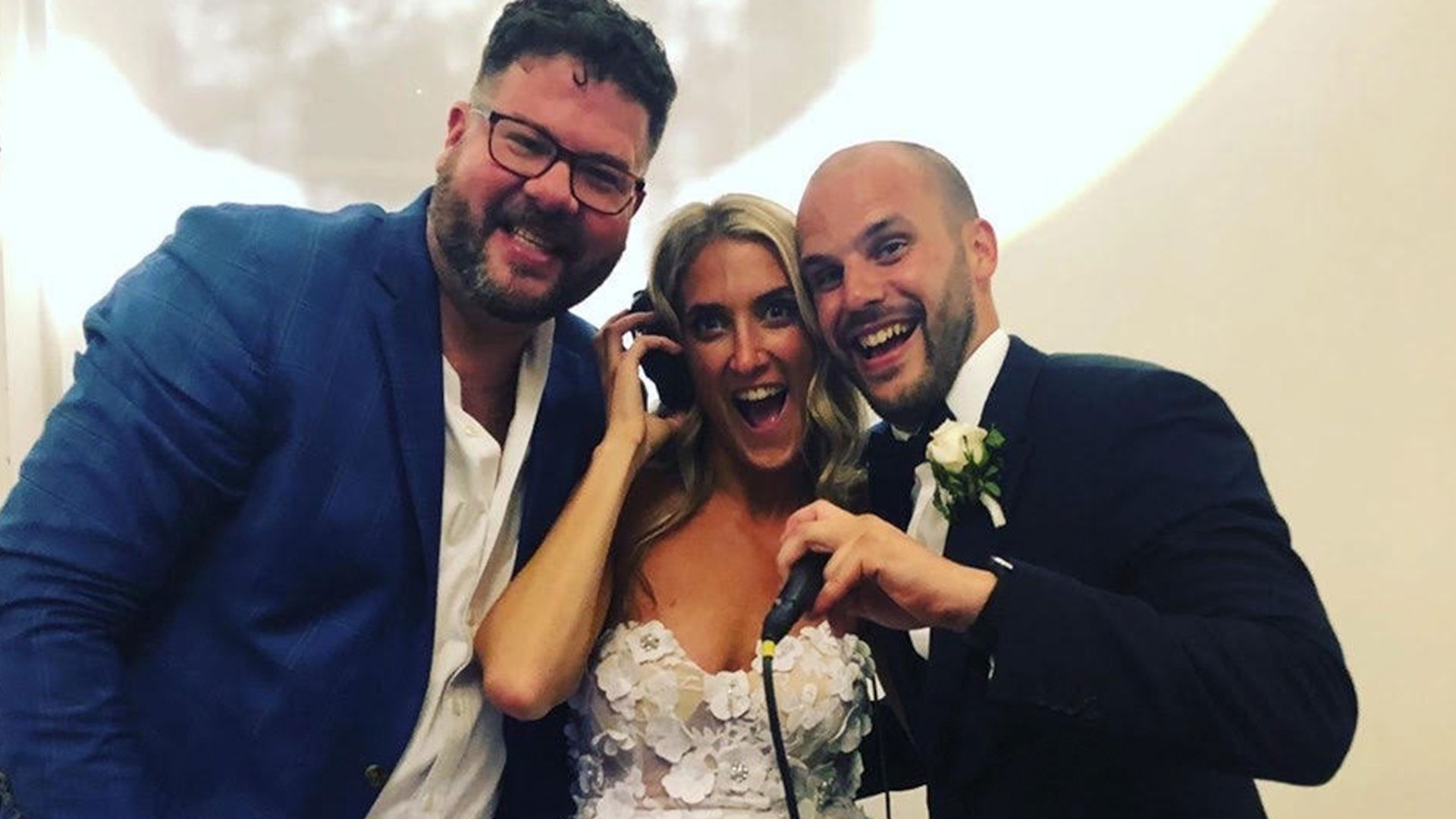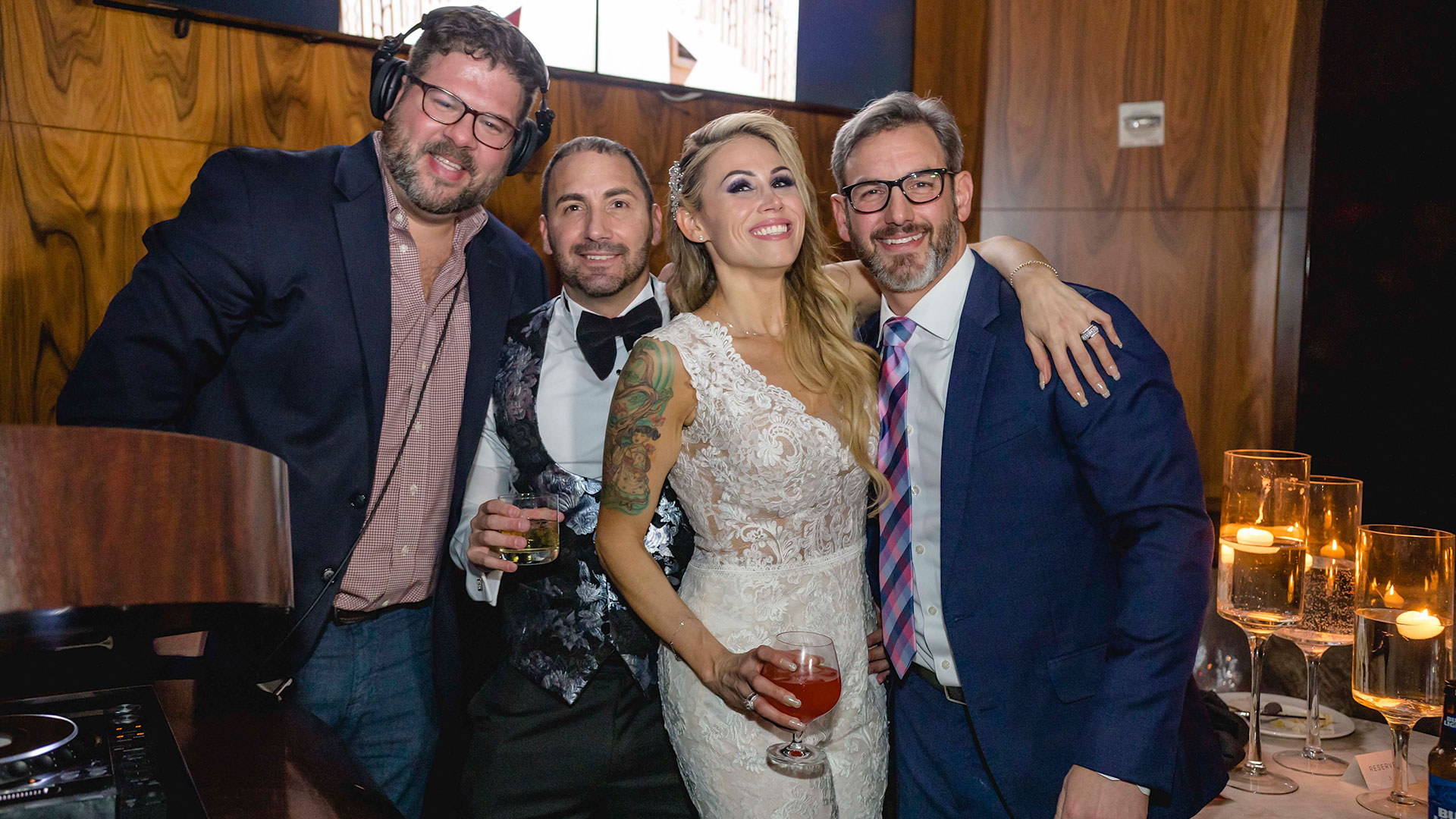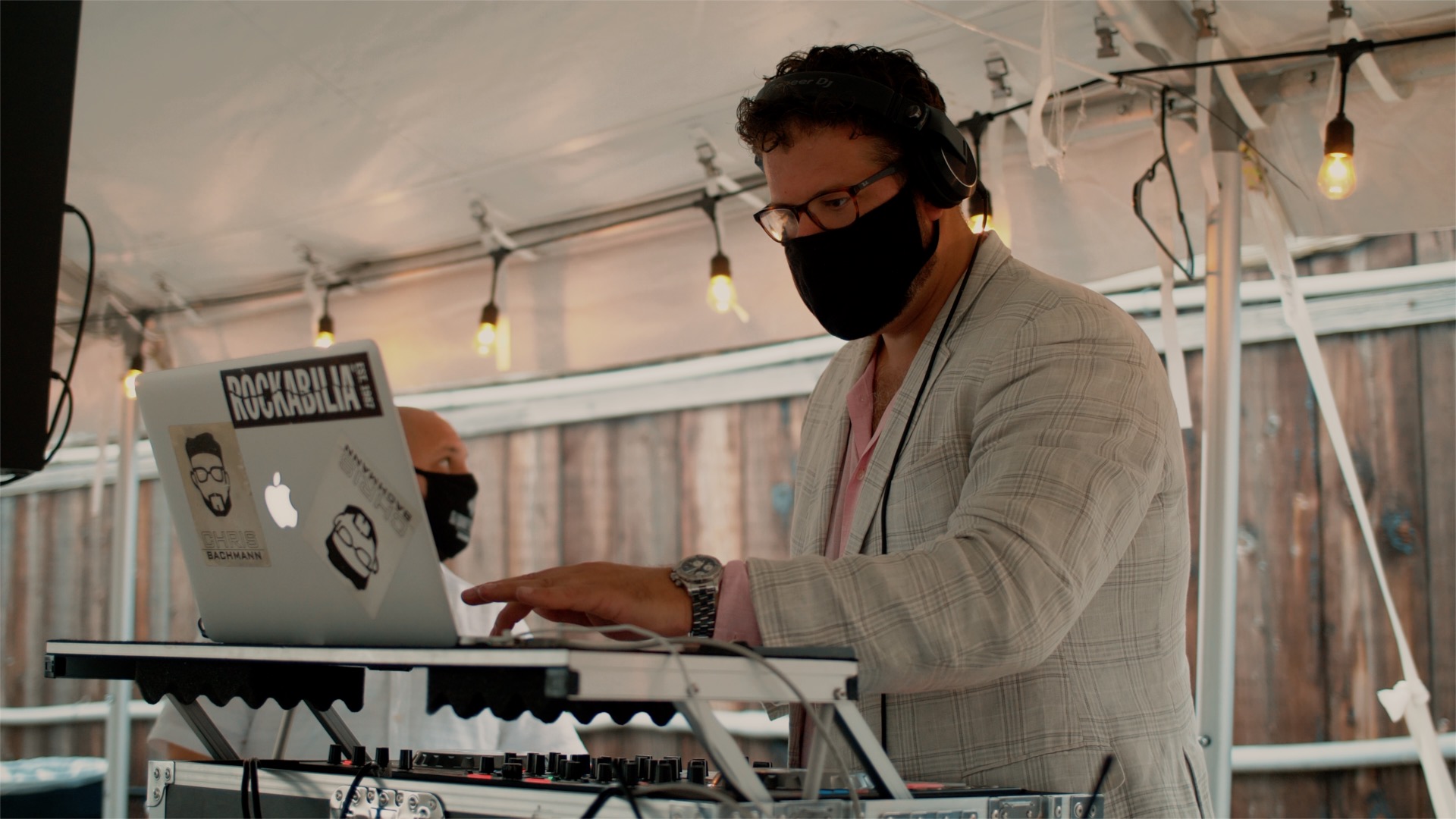 Glad we worked with DJ Chris!
Planning and re-planning a covid-era wedding was challenging, but Chris was a big reason the reception ended up being a success. He took all our changes in stride, and came through in the clutch when we needed some help coordinating services beyond DJ/sound/light. He also did a great job on the day of the party setting everything up and running the show. I would highly recommend him.
No Title
We specifically chose Chris from 4 AM for our wedding and we couldn't have been happier. The team over at 4AM was great to work with and very responsive to any questions, emails and calls. We explicitly said we didn't want your typical wedding music and Chris immediately knew what we meant. Everyone at 4AM was awesome.
No Title
Dj Chris b was the greatest for my wedding. He played all the songs I requested and so much more! I was getting compliments days after the wedding saying how great the music was! We will be hiring him again for our 2021 reception!
Chris is awesome!
Chris and the whole team at 4AM were fantastic to work with!
Married on 03/28/2020
Don't look any further...
We hired 4am entertainment for our wedding this past February and we couldn't have been happier with Chris and his team. They were amazing! They brought the room to life. The energy in the room was exactly what we had hoped for. Chris and his team delivered a mix of our favorite songs. There were Portuguese, Indian, 90's, dance, pop…everything we wanted. Annnddd there was Curtis, the sax player…WOW WOW WOW. Curtis was SO good! He played his sax along to what the DJ was playing. Curtis was on the dance floor playing his sax and dancing with everyone. He was so fun! Everyone loved him. He played for what seemed like hours. If you are debating having a musician play along with the DJ, Do it! It brought our wedding to the next level. Chris and his team delivered above and beyond!
Married on 02/08/2020
No Title
Absolutely killed it. DJ Rick Wonder read the room perfectly and really kept the party going. DJ Chachi was an expert MC and knew exactly how to arrange the flow of the night. We got countless compliments on them- from guests of all ages. Can not recommend more!
No Title
Chris is AMAZING!! I met Chris while he was DJing at STK in NYC. My fiance and I fell in love with his mix and playlist immediately! We are SOOOO HAPPY that we booked him for our wedding the following year! He knows how to read the room so well and transition seamlessly into from one song to the next. Without realizing it, he played a key role in our wedding because he indirectly interacted with all our guest and he did not disappoint! Even after the wedding, all my guest commented on how amazing the music choice was and so on point with what they wanted to hear. Highly recommend, no matter what type of event. Chris made our lives so easy and we had THE BEST TIME!
No Title
Chris is an amazing DJ. He helped us executed our musically vision perfectly. He is able to transition in and out of songs at the right moment to keep the bodies moving on the dance floor. My guests can't stop commenting to me about how much they love his mixes. Chris is also very easy to work with and fun to hang out! I highly recommend using his services!
No Title
There are not enough stars to give this company!! They have been so accommodating, professional, responsive, and enjoyable to work with! They truly made our wedding so enjoyable, I would ABSOLUTELY recommend them to ANYONE!!!
No Title
DJ Chris is THE BEST! He came to Napa for our wedding weekend and played at every event. He was able to read the crowd and choose perfectly appropriate music for each of our events – which ranged from a mellow rehearsal dinner to a raging after party. We didn't have to worry about a thing with the music because we knew we were in the best hands with Chris. He is also a very funny and witty MC and has become a good friend. Highly recommend!